Shadow Work Demystified
by P.T. Mistlberger
Everyone carries a shadow. The less it is embodied in the individual's conscious life, the blacker and denser it is. – C.G. Jung
It was in 1985 that I first traveled to Asia. I went there to undertake multiple pilgrimages. When I arrived in India, via Thailand and Japan, I had wandered about the north of the country visiting several places that had long caught my fancy—the Taj Mahal, so-called 'tomb of Jesus' in Kashmir (based on the Muslim legend that he had survived the crucifixion and lived to an old age in northern India), and further into the mysterious lands of the north. While wandering in the Tibetan highlands and the Himalayan region of Ladakh—called the 'moonland' for its sparse landscape that lacks any significant vegetation—I stayed for a while in a cheap ramshackle hotel on the outskirts of the backwater town of Leh.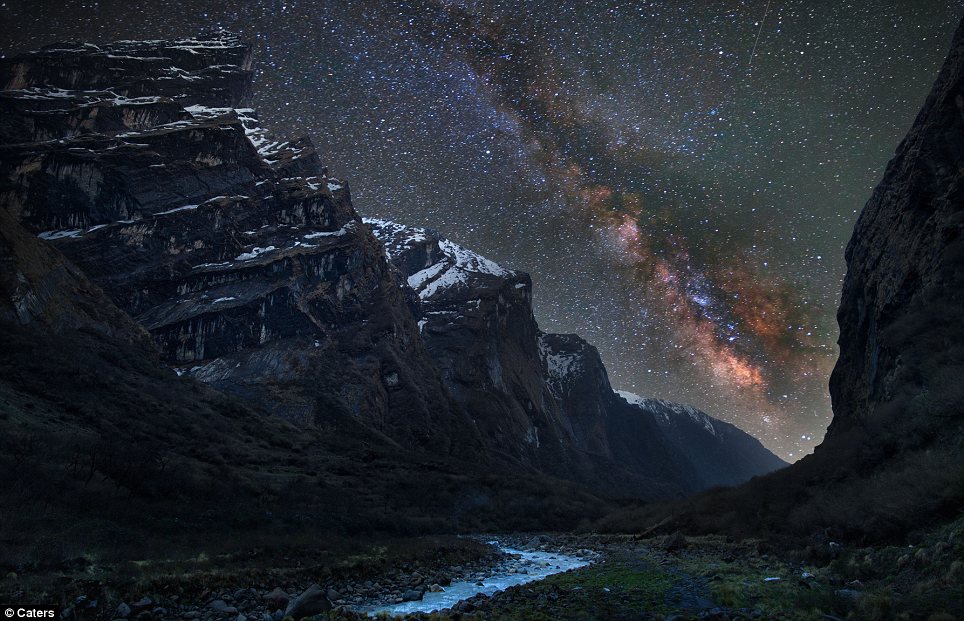 One night, I wandered out into the countryside. It was a moonless night, and overhead the stars were vivid, the thin, greenish veil of the Milky Way visible in a land free of urban-light pollution. I must have been walking on the dirt road for about an hour. I was in a valley flanked by enormous mountain ranges that ate up one-third of the sky, visible as menacing silhouettes all around me. Passing by the odd simple wood house or hut, I suddenly became aware of a low growling sound. The entire area was permeated with silence, making this strange growling more vivid and disquieting.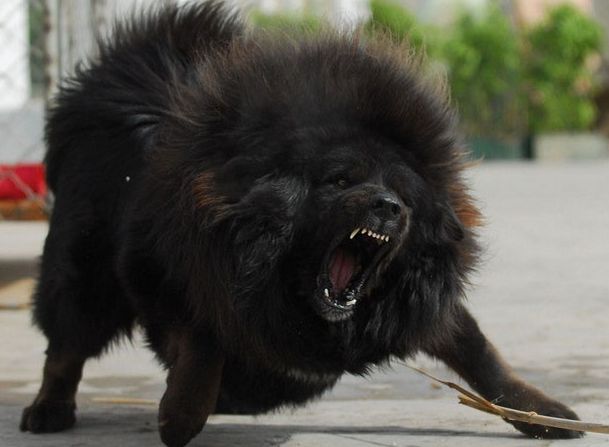 I stopped and looked around in the general direction of the growling. I could make out a dark mass, perhaps 20 feet away from me, from which the sound was emitting. I squinted into the darkness. As my eyes adjusted I recognized what it was. I had once owned a pure-bred dog and at that time had made a study of dog breeds. What was growling at me was a Tibetan Mastiff, a very large black dog used by Tibetans and Ladakhis mainly as a guard dog. In appearance it's a type of cross between a Rottweiler and a sheepdog. Tibetan Mastiffs are notorious for their aggression and protectiveness. They are huge and intimidating, and when in attack mode, they resemble Mahakala, the fiery guardian deity that adorns the walls of some Tibetan Buddhist monasteries and that eats demons for a living.
The dog was clearly not leashed, no humans were in sight, and it was a stone's throw away from me, growling intensely. Its eyes glinted demonically in the cold starlight. There was little doubt in my mind that this dog could seriously harm me and probably kill me if it wanted to. Relying mainly on some primitive instinct I slowly backed away, lowering my gaze. I kept walking in reverse. The dog began to follow me, matching my pace, all the time growling. This must have gone on for at least 5 minutes, me slowly walking in reverse, the dog following about 20 feet away, like some menacing shadow. At a certain point I turned 180 degrees and began walking, at a normal pace, away from the animal. He followed for a short while, still growling, then when satisfied I was leaving his territory, lost interest and went back the way he came. You could say, he simply did his job.
That dog was a good metaphor for the human 'shadow', the dark side of our nature that when denied, repressed, or otherwise frustrated, can manifest as a nasty foe, but when worked with, understood, and integrated, serves as a guardian or enforcer of boundaries, as well as providing the raw energy for creative expression. More on that below.
One night during my stay in the Himalayas, while in my ramshackle 'hotel' room, delirious with dysentery, I fell into a lucid dream state and 'woke up' to an exorcism being conducted on me by a group of grubby Tibetan Buddhist monks. Their strange ritual seemed designed to pull something out of me, and although obscure in detail, the effect upon awakening was one of feeling as if I'd been through an alchemical alembic, my character impurities burned with wildfire.
That of course was a dream, if a strange one in an exotic location. I did visit physical Tibetan monks shortly after in a local monastery, but the main interest they seemed to show in me was limited to my illuminated Timex watch (which was impressive in 1985).
Months later, after returning from my Asian sojourn, I participated in a primal therapy and tantra retreat on one of BC's Gulf Islands. The training was led by a skilled couple in their 30s. Their apprentice for the training was a friend of mine, a woman a few years my elder whose approval I sought. After completing the training I met up with this woman in the kitchen of one of our local communal houses in Vancouver. She looked me up and down and flatly remarked, with dispassionate kindness, 'you're obviously still full of hatred and anger'. It would seem that the 'tantra group exorcism' didn't work either.
It was an unpleasant moment. Looking back, I now see that she was doing me a favour. I clearly was still not getting one of the essential points of transformational work, and in specific, shadow-work.
The problem was that I was still regarding the work as a type of procedure—like fixing a car, or a medical operation—after which I would somehow be 'cured' of my condition. But that view was what lay at the heart of the problem in the first place. It was not, technically speaking, the 'hatred and anger' that was the problem. It was the constant desire to be something other than what I was. I was in a perpetual state of self-rejection.
Carried on long enough, self-rejection morphs into self-loathing, which is a difficult ego-pattern to escape from. Many people locked into self-loathing commonly end up on antidepressants or seek escape via other forms of altered consciousness (drink, drugs, entertainment, compulsive sex, turning their smart phone into their primary partner, etc.), or they resort to blaming and attacking others. Even more to the point, we humans seek escape in highly co-dependent relationships. In general, we seek to numb out and distract, thus remaining largely asleep to our greater possibilities. We use relationships to 'medicate', to dull the pain and fear of encountering who we actually are. We use other people as the means to escape from ourselves.
What part of ourselves are we avoiding or running from? Our 'shadow'—the part of our nature that is denied and feared, for endless reasons.
Shadow Work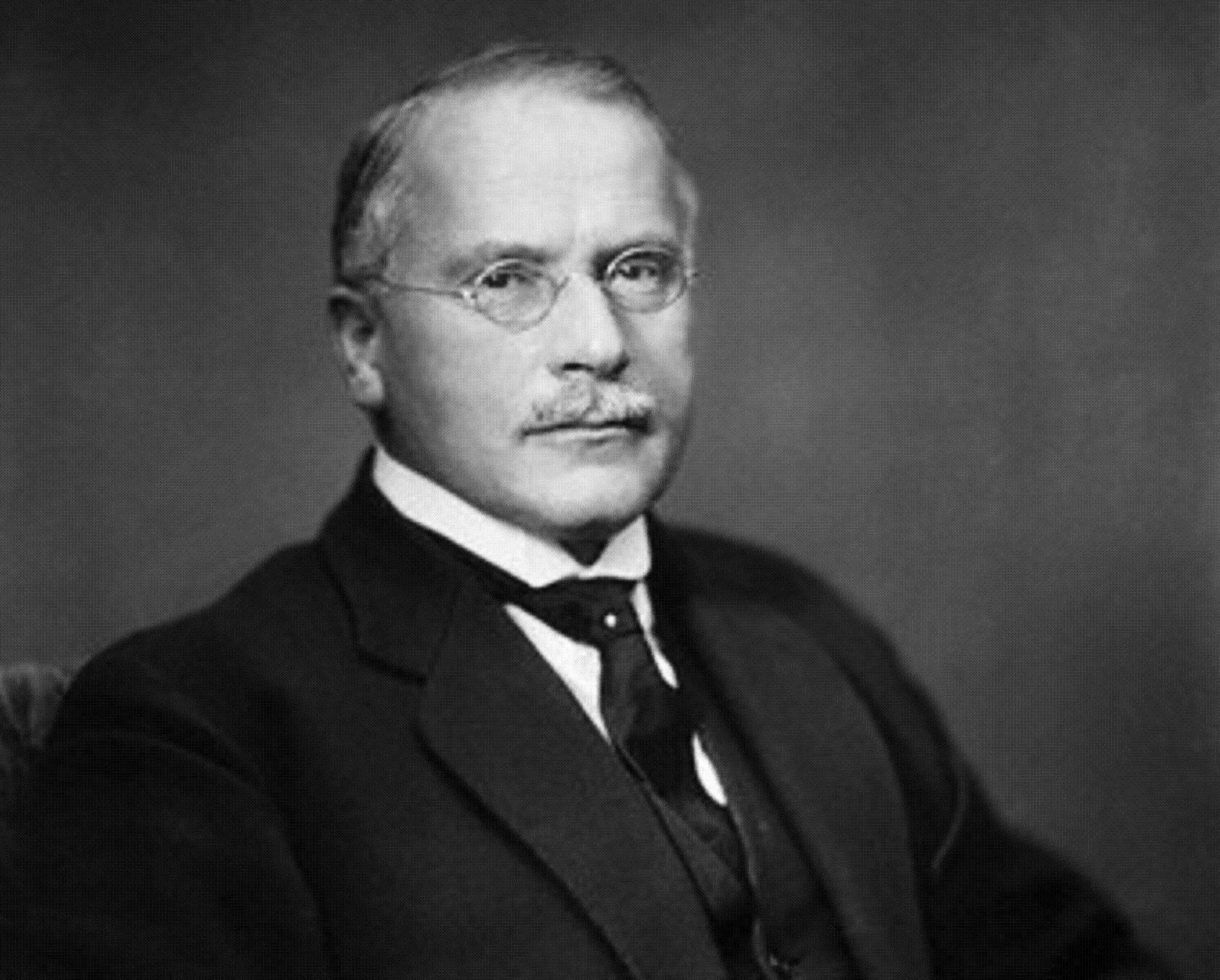 The term 'shadow', as I mean it here, was first coined by C.G. Jung, the highly influential early 20th century Swiss psychiatrist and scholar. Jung had originally been a close student and associate of Sigmund Freud—in fact, he was being groomed to be Freud's successor—but broke away from him while in his late 30s, owing to significant differences in viewpoint and theory. Freud, of course, was a revolutionary thinker in that he was one of the first to understand the mechanism of repression, that is, the ability we have to block, deny, or simply be unaware of large parts of our mind and personality. Jung added other elements to Freud's view of the psyche in ways which were ultimately unacceptable to Freud, but he also developed the notion of the shadow (originally called by Freud the 'id'), leading to more comprehensive methods for working directly with these shunned and concealed parts of our nature.
Shadow work is essentially the practice of getting to know our dark side -- the hidden, repressed, 'blind spots' of our character. 'Getting to know' these parts of us is only the beginning of the journey. Accepting them, and working with them, are the harder parts.
The value of knowing our dark side can't be underestimated. This is due to a simple reason. We humans have the remarkable ability to 'see' our hidden parts in the characters of other people. This ability to see in others what is also (or only) in us, is known in psychological language as 'projection'. You are angry, not me. You are weak (manipulative, jealous, fearful, take your pick) not me.' (For the record, there is a 'positive' projection, where we see qualities in others that we admire that are latent or active in us, something Plato called 'admiration' and identified as a key to successful relationship. Here, however, we're more concerned with looking at the disowned negative aspects, as they are the problem children of our minds).
Most relationship erosion and breakdown are due to the function of projection, based on the failure to clearly see our dark side. We typically blame others for behaviors and qualities we also have—or at least, hold the potential to display. Further, we tend to dislike—or, as commonly, are strangely attracted to—people who remind us the most of our disowned parts. Because we don't tend to see our disowned parts clearly (or at all), we also don't usually clearly see why we dislike, or are attracted to, someone. 'I just do or am' is the typical thought.
Deconstructing our projections takes effort, and most of us are mentally lazy. Moreover, we have an investment in not looking into our mind as this involves being accountable for who we are. If we are to be accountable, that means we are to forgive and release those people from our past (parents, ex-partners, disowned friends, etc.) who we believe have wronged us, or who are to blame for our misfortunes or limitations in life. Many people don't wish to grant that forgiveness, and therefore have reason to resist looking within and taking responsibility for their projections.
Shadow Work via Primal Therapy
I have been directly involved in shadow-work, in related forms—one of which was via Primal Therapy—for four decades. I undertook my first Primal Therapy retreat in Ontario with Peter Dawson and Barbara Davisson in November 1982. They were an older therapist couple (both passed on) who were accredited members of the International Primal Association. They had exceptional understanding and skill. As part of my process with them I spent 10 days in isolation in a large therapy chamber with (literally) padded walls. Peter came in and worked with me for 5 hours each day. The other 19 hours I was on my own. The therapy chamber was part of their house, a ranch-style home somewhere off the beaten path in rural Ontario, about half-way between Montreal and Toronto.
The man who had connected me to Peter and Barbara was my friend David (name changed to protect his identity). He had warned me about their exceptional and intimidating qualities. 'Barbara is much stronger than Peter,' he'd casually remarked, 'but Peter is one of the deepest men you'll ever meet. He can see clearly into your mind. Don't bother trying to hide anything from him'.
I was 23 years old at the time and living in Montreal. Struggling with some depression, I'd left the halls of university academia a year before, abandoned my martial arts group, and had recently quit a job driving a fork-lift in a warehouse. I was involved in the Gurdjieff Work, studying under Edward F., a Gurdjieff and shiatsu teacher who had renounced yoga after spending years wandering India, as he put it, 'pretending to be a yogi' when in fact he was, in his words, just 'an angry young man'.
The Gurdjieff Work was fascinating but it—or at least, Edward's teaching of it—was not reaching fully into certain parts of my character. I needed something more direct and forceful. The Gurdjieff Work is advanced material, but it assumes certain things, namely that one is reasonably clear emotionally and grounded in the world. It can dovetail well with shadow-work, but it is not shadow-work. In some respects, I wasn't ready for it. Gurdjieff Work dealt with the higher floors in the mansion of one's being, but I needed to go back and do substantial work on my foundation and especially my basement. For that, process-oriented therapy like Primal Therapy was needed.
My friend David had been a long-time student of my Primal therapists Barbara and Peter. He was a Vietnam war vet and used to entertain me with harrowing war-tales over bottles of cheap wine in his bead-draped apartment (he lived two stories above me). He'd become alcoholic since the war, and while the Primal Therapy/shadow-work had helped him to be more functional in his life it had not, alas, rooted out all his demons. But David was a good man, an exceptionally sensitive soul with a generous heart. I did not judge him for his struggles, given some of the horrors he'd been part of.
When I mention Primal Therapy to younger audiences today I'm often met with blank faces. Primal Therapy was created in the late 1960s by Arthur Janov (1924-2017) an American psychologist who in 1970 published his radical work The Primal Scream. He claimed that he could cure people of troublesome neurotic patterns by instigating in them something he termed a 'primal scream', which was supposed to be a powerful core-level emotional release taking the from of an actual cathartic scream (the term is not a metaphor in this case). He stumbled into the method when one of his patients spontaneously emitted an intense scream during one of his sessions, which resulted shortly thereafter in most of his neurotic symptoms clearing up. Janov then developed a theory out of the session, and gradually a method as well.
He published several other works over the years, including Primal Therapy Twenty Years On (1989) and The Janov Solution: Lifting Depression Through Primal Therapy (2007), but as with many alternative methods, his work was largely rejected by mainstream psychotherapy. My therapists, Peter and Barbara, were not using the 'scream' method, although they did work extensively with catharsis, and hastened to add that they were not 'Janovian Primal Therapists'. By the time I worked with them, Primal Therapy had developed several offshoots of Janov's work, and not all focused exclusively on the evocation of the primal scream. Peter and Barbara's work also used deep breathing techniques as well as bioenergetic bodywork to flush out toxic patterns and reconfigure self-defeating belief systems.
Still, Janov's work was significant, and his insights into the value of emotional release and catharsis in general impacted generations of alternative therapies. The controversial India guru Bhagwan Shree Rajneesh (1931-1990, later known as Osho) utilized some of Janov's core ideas in combination with traditional Eastern meditation practice, claiming that meditation was ineffective for those who carry too many repressed emotions, feelings, and psychological scars, and that cathartic practices (such as Primal Therapy) were needed to 'clear out the crap' that clutters our mind and thus allow for meditation to truly do its work. I had been a formally initiated disciple of Osho (in 1983) and experienced first-hand his teachings of synthesizing cathartic therapies with meditation. They were effective, but only if one applied the right attitude after engaging the therapy. That 'right attitude' has as its hallmark the necessity to take responsibility for one's life. Therapy is not a magic pill. It's a tool for insight that provides light. Once we have the light, we can see the mess our 'home' is in. Then comes the hard part—cleaning up our lives.
While I greatly respected these three early mentors of mine, Edward, Peter, and Barbara, it is amusing for me now, almost four decades later, to reflect on how militant all of them were about their respective paths at that time. Edward was concerned about me doing Primal Therapy, thinking that the 'old wounds' it would open would ultimately cause more problems than they would solve. For their part Peter and Barbara didn't care much about Edward, except for Peter informing me that I'd set Edward up as a father-figure (no rocket science involved there); but they did have a problem with Osho, suspecting that he was little more than a sophisticated cult leader and a generally evil character. It bears mentioning here that Peter and Barbara identified as Christians, but not of the garden variety sort. Peter claimed the thoroughly non-Christian belief in reincarnation. He declared to me that he had memories going back several thousand years. I asked him once how he came upon such memories. 'Through this' he said, gesturing at one of the primal therapy mats on the ground. He maintained that the body was a storehouse of memories, including those of past lives, and that such memories could be activated via the cathartic techniques of Primal Therapy.
My ten-day primal isolation with Peter in late 1982 was predictably intense and, I believe, effective. However, I've come to develop and refine my view of what exactly happened, and the relative merits of such intensive work, over the years. 'Shadow-work' comes down to a radical acceptance of both one's outer character and essential nature. It does not (or at least, should not) make excuses for self-sabotaging character tendencies, nor dismiss them as unimportant in the greater context of our overarching essential selves that are presumed as good and innocent at the core. Shadow work, and methods that embrace it such as Primal Therapy or group encounter work, are all based on unqualified honesty and the willingness to break past internal censors that stop us from telling the truth. When embracing shadow work, we must let go of the need to be seen as good, pure, or special in any way. We must truly embrace our human frailties. In a sense, we must confess our humanness, thereby moving past the obstacle of pride.
The idea that we are fragmented, conflicted beings with parts of our personality at war with other parts, is basic to both the Gurdjieff Work and psychological shadow-work. However, the crucial point to grasp is that no amount of trainings, techniques, or hours of processing, deep breathing, or meditation will resolve the core issue if we don't learn to inhabit our personalities and stop trying to separate ourselves from our darker qualities (as if such a thing can really be done anyway).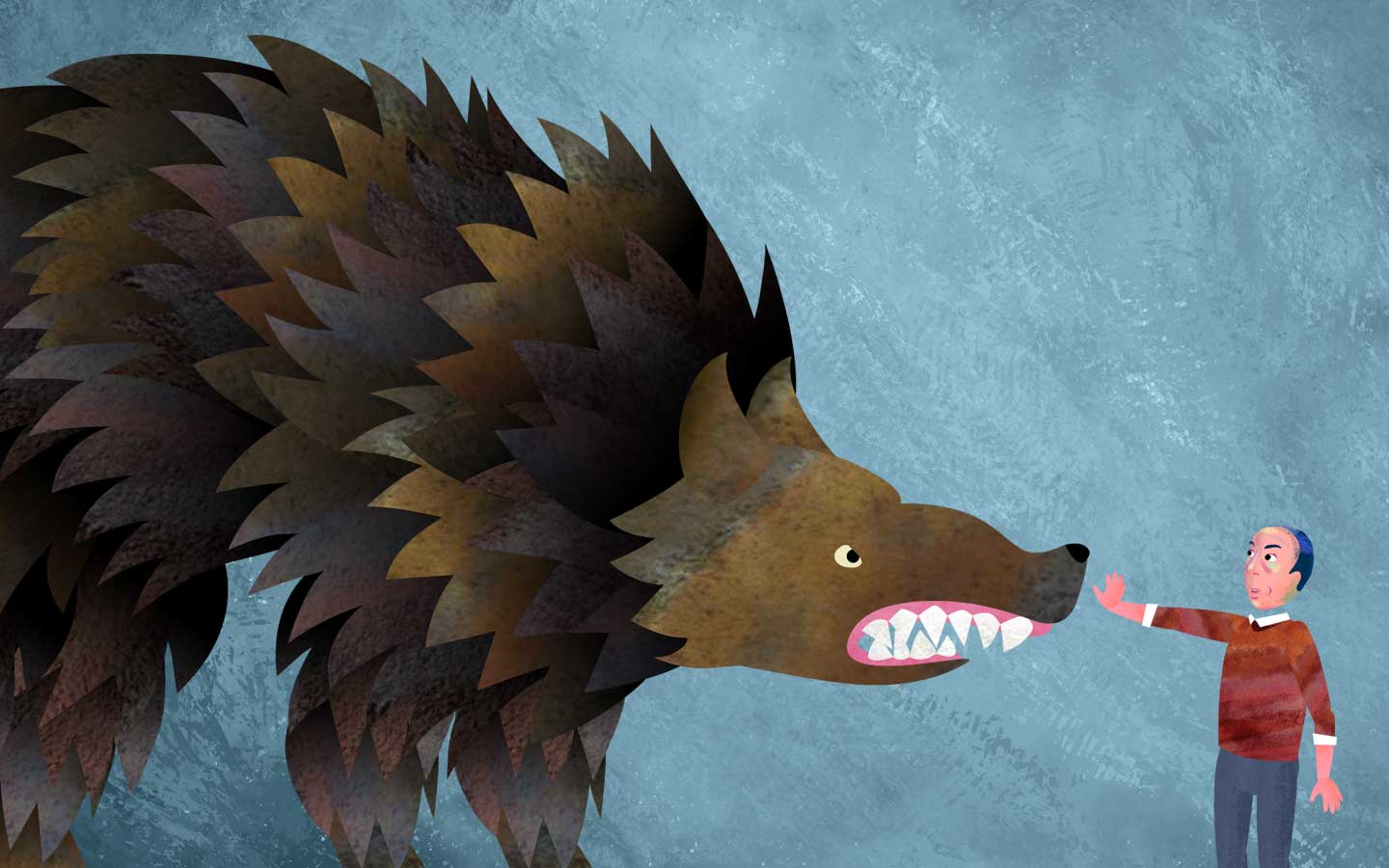 To inhabit our darker qualities does not mean to be directed by them. Hate and anger will direct us if we are in the business of rejecting them. A disowned part of our personality will become our problem-child and start pulling the puppet strings in all kinds of ways. The key to shadow-work is indeed ownership, but this ownership cannot just be mouthed, it needs to be lived. Part of how we live it is by being mindful of all our 'good boy' or 'good girl' tendencies, our desire for love, our fear of offending or being offended by others, our terror of being judged, just how shallow and judgmental we can be, and so on.
Let me repeat it: the whole point of shadow work, and of any sort of transformational process work, is not to 'improve' ourselves, but to see and understand the nature and degree of our self-rejection. The very urge to change our self is what is causing the problem in the first place. This urge can be called 'neurotic seeking'. It is what compels many people to seek out therapy or personal growth, so it should be understood as a natural motivating force. However, it is at best only a stepping stone, and at worst becomes a diversion in which we become trapped for a long time, even our entire lives. Used in the best way, the 'urge to change' becomes a deep curiosity about one's character and essential nature. This deep curiosity, when developed, becomes self-observation.
All therapy and meditation ultimately reduce to self-observation. Not in an inwardly contracted, self-congratulatory, self-absorbed fashion, but in a manner that enables us to stop apologizing for who we are, and, by extension, to begin to understand others better as well.
A person who is too caught up in self-rejection lives in fear of what others think of them. They can, and, do spend their lives cultivating images that are effectively disguises, manipulating others, or avoiding any sort of spotlight—that is, playing small and hiding—to escape the judgments of others. Many brilliant, creative souls have squandered their life potential by being caught in self-rejection and its corresponding fear of the judgments of others, remaining frozen and ineffectual for much of their lives.
Practical Shadow Work
Shadow work may be said to proceed along a few basic lines. These can be described in point form as follows:
Disappointments in life accumulate, mainly resulting from expectations not being met. This accrued disappointment leads to the willingness to understand that one is indeed part of the problem. One is not just an innocent bystander to life.
Willingness to understand the concept of 'blind-spots'; that is, that we have parts of our personality that others see, but that we ourselves do not see very well, or at all.
Willingness to be guided, to receive feedback. This is a vitally important step.
Confession. This is the beginning of the work-proper—everything before this is preparation. In the confession stage, we directly see and communicate the ways in which we have contributed to problems by shortcomings of our personality. 'I was impatient, intolerant, unkind, vengeful, weak and compliant, overly-negative, complaining to excess, more interested in myself than my partner, I saw them mainly a body, or a source of security, or as a surrogate mother or father', etc.
Initially we may frame a confession in past terms—'I was unkind', etc. Confession becomes more potent when we see the ways in which we are this way, not just how we were in the past. A common way to try to wriggle out of present-time confession is to suggest or claim that one is now beyond these tendencies—'I used to be this way', and so on. It is highly unlikely that we have rooted this pattern out of our personality, even if we fancy that we have been working on ourselves for some time. More likely we have merely spent time out of primary relationship, in which the lack of a consistent mirror in our lives has lulled us into believing that we are 'not that way anymore'. Or, more cleverly, we blame our difficult manifestations of behavior on a past partner—'they brought it out in me'. Or, we are in a long-term relationship in which both parties have formed a tacit contract with each other to not 'stir the waters', to avoid dealing with deeper matters, and in so doing, to go to sleep.
Radical Acceptance. Confession is the ignition to get the engine up and running, but the car is not going anywhere without a full acceptance of the very traits we are identifying in confession. This step is often confusing to people. They may think that by confessing their negative tendencies these same tendencies will now magically transform. They rarely do by the power of confession alone. They require, initially, a full acceptance. This full acceptance is generally known as ownership. To 'own' impatience, for example, is not just to tell the truth about one's impatient tendencies, but also to step into them fully and inhabit them from within without any recoil or self-condemnation.
To 'inhabit' a shadow tendency from within has nothing to do with indulging it, or allowing it to direct one's life. Shadow traits only direct our lives when they are not seen and identified, and not properly owned.
The end result of this journey is self-acceptance, and a reduction in hostility—whether that hostility be directed toward others (grudges) or, more commonly, toward oneself (self esteem issues, self-doubt, depression). Shadow qualities, when integrated (made okay) become the fuel and fire that warms and drives our life. A person who is in ownership of their shadow qualities is not just trustworthy, they are also capable of a warmth and creative power that can truly contribute to the growth of the human race. They are not just living for themselves. They are living for the greater context and vast universe in which they are immersed.
Copyright 2018, P.T. Mistlberger