Wild Wild Death
The recent Netflix documentary Wild Wild Country, a six-hour in-depth examination of the Oregon commune founded by Indian mystic Osho in 1981 that collapsed under the weight of scandal in late 1985, received solid reviews from both journalists and the viewing public. Although in its 6th and final episode the show briefly covered the last five years of Osho's life from late '85 up to his death in January of 1990, it did so in only a cursory fashion. More to the point, Wild Wild Country did not explore one of the more fascinating angles connected to Osho, that being the manner of his death, which was deeply controversial and its aftermath rife with extraordinary rumors. The piece below was originally written by me in 2009, but it has been significantly revised to include new material.
The Mystery of Osho's Death: Nitrous Oxide,
CIA Assassination Plots, Black Magic
Osho has been an intensely polarizing figure—regarded by some as one of the greatest spiritual teachers and orators of the late 20th century, and by others as a sophisticated con man. His journey was complex and deeply controversial—and never more so than in the closing chapters of his life.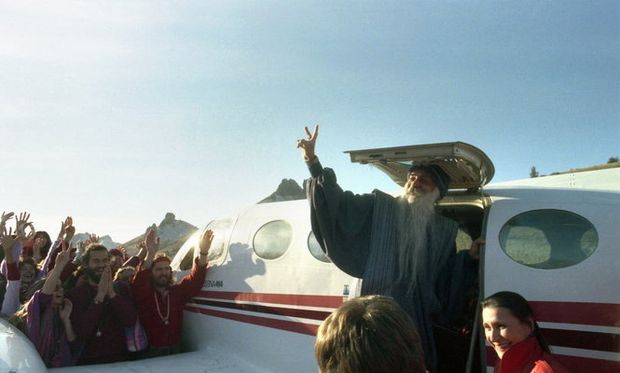 Osho's last years alive in the late 1980s were quite bizarre. The turbulence of his three-and-a-half years in Rajneeshpuram in central Oregon was well documented by Chapman and Maclain Way in their Netflix docu-series released in March of 2018, but significant pieces to the story were left out. For one, there was reasonable evidence of a conspiracy to assassinate Osho in the mid-1980s (documented by the dogged journalistic investigations of Max Brecher, but not covered in the Netflix doc). This was followed by Osho's strange and farcical 'world tour' in 1986 where he was prevented entry to, or kicked out of, 21 nations. It had been more of a 'world banishment' than 'tour'. He eventually ended up back in India, but the final three years in his homeland from 1987 to 1990 were no less strange.
At various times in the last year of his life (1989) he changed his name, even going for a while with no name at all (giving fits to his publicity people); he also at one point declared, apparently entirely tongue-in-cheek, that the Buddha had entered his body, but that he ultimately had to kick him out because the Buddha couldn't adjust to more modern ways, such as Osho's Jacuzzi.
Throughout late 1989 his health continued to deteriorate in a strange fashion. In mid-January of 1990 Osho claimed that CIA operatives, using black magic, were trying to kill him. This had been preceded months before by the presence of 'apparitions' or ghost-sightings by Osho himself, as well as poltergeist phenomena in his Indian ashram. On January 19, he died, of what was reported as heart failure, but what some suspect was euthanasia administered by his personal doctor as Osho's request (he had been in great pain for months and had most of his teeth removed in numerous dental surgeries). He was cremated almost immediately. The legends and rumors connected to Osho's death are very strange and part of the lingering mystique of his life.
Black Ops Plots to Assassinate Osho?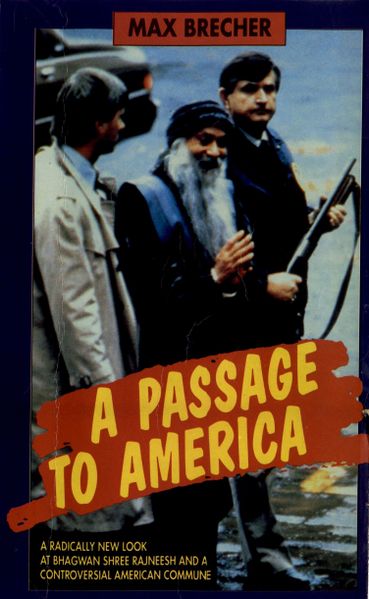 Of all books written on Rajneeshpuram probably the most interesting, as well as the most neglected, was journalist Max Brecher's 1993 work A Passage to America. Exhaustively researched (with over 1,500 footnotes) and extremely well-written, Brecher's work was based on field-research, not just collecting information from previously published material. He talked to many people, including some shady types that seemed right out of an episode of Breaking Bad or The Black List.
In 1990 Brecher contacted a certain John Wayne Hearn, a mercenary (and convicted murderer), ex-Marine, and ex-Vietnam war vet and weapons specialist, who in 1984 had placed an ad in Soldier of Fortune magazine listing his various talents:
Ex-Marines, '67-'69 Nam Vets, ex-Drill Instructor, weapons specialist, jungle warfare, pilot, multi-engine, high risk assignments, U.S. or overseas.
Hearn claimed in subsequent court depositions that he was inundated with calls after placing his ad, many from criminals seeking to hire him to perform high level crimes, some of which included assassinations of prominent people. He was eventually convicted of murdering a woman for $10,000 (paid by the woman's husband) which resulted in a lawsuit against the magazine for running his ad in the first place. Brecher had found Hearn serving three concurrent life-sentences (for three murders in all) in a South Carolina prison. Hearn's life has been documented in Ben Green's The Soldier of Fortune Murders (1992) and even in a movie, When Love Kills: the Seduction of John Hearn (1993).(1)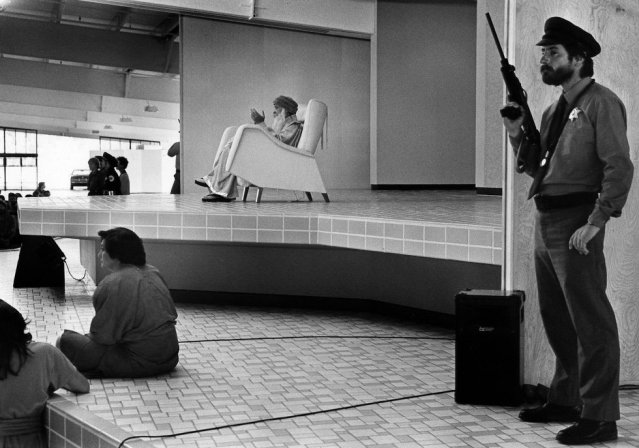 Hearn told Brecher that sometime after he placed his ad in Soldier of Fortune, a private investigator named Thomas McMullen contacted him on behalf of some local 'old-timers' and 'farmers' in central Oregon who were mulling the possibility of some sort of covert attack on Osho's followers in Rajneeshpuram. The idea was to scare them by blowing up some of the trailers that Osho's people were living in, preferably without killing anyone if possible.
According to Brecher, Hearn and an ex-CIA operative named Warren Eaton did a fly-over of Rajneeshpuram in a small plane 'designed for reconnaissance'. They ultimately decided not to bomb the trailers after they observed numerous armed guards at Rajneeshpuram—Hearn remarked, 'that place is like a fortress. Guys walking around with machine guns. That's the reason we decided not to do it. The guy who was calling us [presumably he meant the private detective McMullen] was crazy.'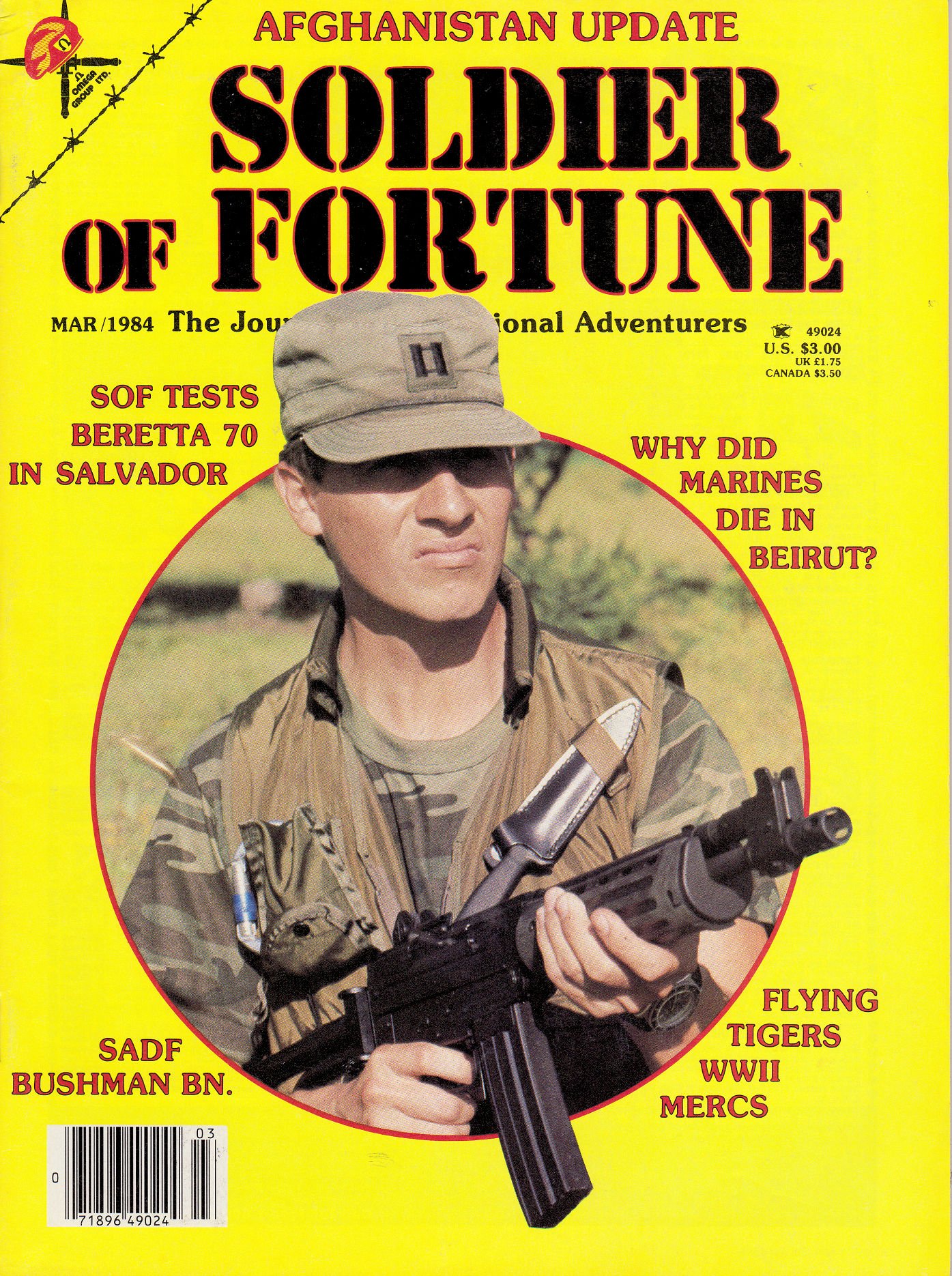 While it's tempting to dismiss Hearn as crazy himself, his story has the scent of truth and everything else about him, Soldier of Fortune magazine, and his crimes is a matter of public record. There's a Wiki page on the Soldier of Fortune magazine and even a paragraph devoted to Hearn and his exploits.
Even more sinister, however, was what Brecher found out next: the story of 'Don Stewart', who alleged he was given the assignment of assassinating Osho.(2) Brecher interviewed Stewart in southern Oregon in early 1989. At the time Stewart was around 40 and said he'd been an 'undercover government operative' for the past twenty years. The Sacramento Bee newspaper had established that Stewart had worked for the FBI and BATF and had even once infiltrated the American Nazi party.(3)
In 1984 Stewart was contacted by a certain 'Wolfgang' (again, shades of Blacklist), another ex-Vietnam vet and alleged FBI mercenary. Stewart, Wolfgang, and three other guys were supposed to go to Rajneeshpuram and assassinate Osho using military grade 'C-4 explosive'. The idea was to do it during one of the drive-byes that Osho took daily in one of his Rolls-Royces. They assumed that many disciples would die as 'acceptable collateral damage'.(4) There was a second, less drastic and more believable plan, which was to blow up Sheela's weapons arsenal to create an excuse for the National Guard to invade. For this, the five mercenaries were to be paid $100,000 each. All of this was, of course, hush hush, and one of the reasons Stewart bailed on the plan was because he believed that once the deed had been done, the government would itself quietly eliminate the five mercenaries to cover up their connection to the assassination of Osho. In the end all would be dead, no money paid out, and the trail to the government non-existent.
In Stewart's talks with Wolfgang the latter claimed that he mainly worked for the FBI, and that the whole effort to eliminate Osho was stemming from local farmers and ranchers who had been accumulating a 'war chest' to get rid of the Rajneeshees. Wolfgang also stated that in his communications with the American government (the Treasury Department and FBI) it was revealed that Osho was not actually their main concern, as they believed they could get him deported whenever they wanted. Their main concern was with who or what was funding him— and according to Wolfgang, they didn't believe that it was the 'dummies who join the commune'.(5)
Wolfgang added, 'the government is not really interested in their religious bullshit. They're very interested in where's all the money coming from? Is it terrorist camp activity?' Again, these communications have the whiff of authenticity. Governments and regimes are typically concerned with power, and most power is itself powered by capital. For government, 'follow the money' is only half the equation; the other half is 'it's the money that matters'. The main suspicion was that the money funding the Rajneeshpuram commune was so substantial that it had to be coming from a foreign government, and the Middle East was (for some reason) suspected. (In reality, the money was coming from a combination of Rajneesh businesses, mainly in Germany, along with income from the lucrative therapy groups as well as private donors—Osho did have a number of wealthy disciples).
The Stewart-Wolfgang affair had apparently been preceded by a phone call received by Rajneeshpuram's police chief Ma Barkha from someone named 'Michael' who claimed to have info that the Bureau of Alcohol, Tobacco, and Firearms had contracted someone to kill Osho. Barkha reported all this to the FBI in November of 1985, but they apparently did nothing with the information. Other plans included infiltrating Rajneeshpuram with bogus disciples who were undercover agents.(6) (This plan is more amusing to an actual disciple of Osho than one might think; enacting the role of a follower of Osho is not as simple and straightforward as an outsider might assume!).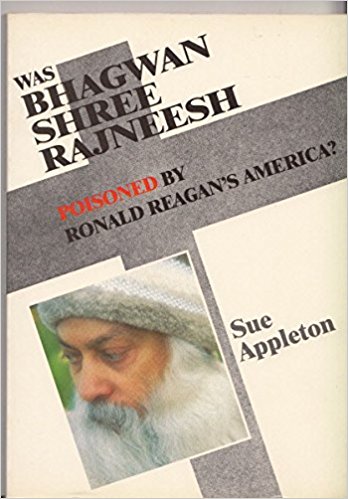 Ironically, Brecher concluded his reports on these would-be assassins by crediting Sheela. He believed that the fact that the Ranch was armed to the teeth is the only thing that ultimately scared off the mercenaries. I'm less certain of that conclusion. It seems to me that the main reason the government wanted Osho and his people out is the fact that they suspected the Ranch might be a terrorist training camp. It's possible, however, that all that concealed a yet deeper agenda, which was ultimately based on religious intolerance. This was the point of view taken by Ma Anando, a.k.a. Sue Appleton (later Osho's secretary), who pointed out in her book Was Bhagwan Shree Rajneesh Poisoned by Ronald Reagan's America? (Rebel Publishing) that all the major players on the government's side who were dead-set against Rajneeshpuram were Christian fundamentalists. These 'major players' included President Reagan, US Attorney General Ed Meese, Oregon Attorney Charles Turner, and Oregon Senator Mark Hatfield. For them, Osho was much more than the guru of an armed camp; he was also an antichrist figure.
Radiation or Thallium Poisoning?
The other track in this story—concerning the long-suspected radiation or thallium poisoning of Osho—goes like this: in late October of 1985, just over a month after the sudden collapse of the Oregon commune and the exodus of secretary Sheela Silverman and her confederates, the National Guard was getting into position to invade the commune. With that in mind a small group of Osho's disciples decided to get him away from the commune as a preventative measure and to depressurize the situation (the biggest fear being that some disciples might come to harm if they tried to protect Osho from a sudden arrest and seizure by the FBI, which was already present in the commune at the time—Osho having invited them there to investigate the crimes that had happened). They flew him in a small jet across the country to Charlotte, North Carolina.
Owing to Sheela's bio-terror attack on the salad bar in The Dalles, the whole Osho organization had been branded by the various government security agencies as a terrorist group. (This was regardless, of course, of the fact that Osho maintained that he had no knowledge of the crimes being committed—and indeed no evidence linking him to these crimes was ever found). Predictably Osho and his few disciples were immediately arrested by a heavily armed unit at the Charlotte airport. They were carted off in shackles. The TV images of Osho walking shackled and flanked by armed agents looking furtively around were unforgettable.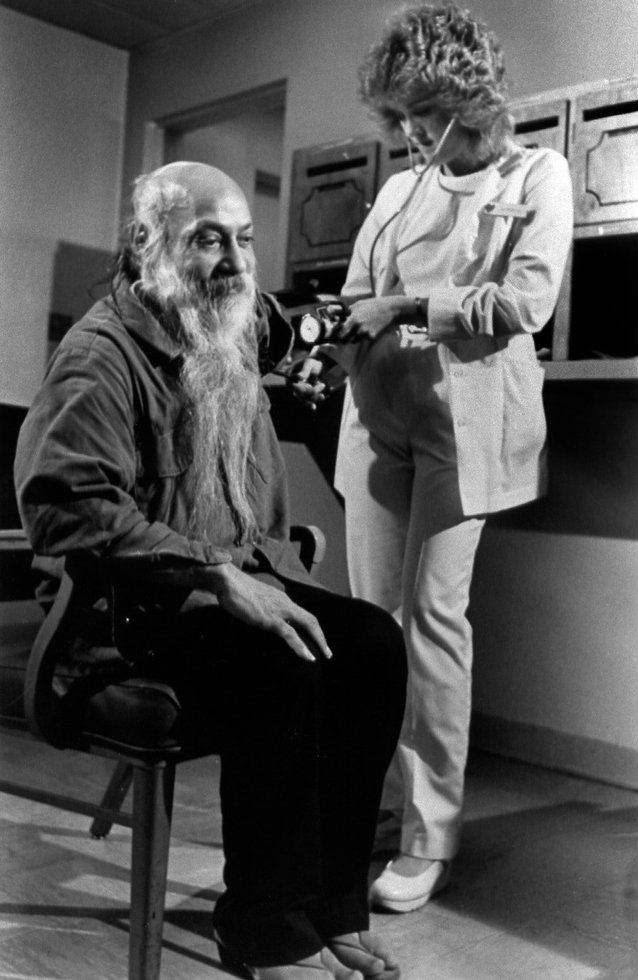 The group spent three days in a holding cell in Charlotte. In the hearing that followed, the disciples—none of whom were identified as the disciples the authorities were looking for (Sheela and her lieutenants, who by that time were in Europe)—were released. Osho however was separated from his disciples and informed that he would be taken back to Oregon to undergo a new bail hearing.
It was at this point that things became a type of High Strangeness. A man can be transported from Charlotte to Oregon in no more than four or five hours. And yet the authorities opted to send Osho back by snail mail, so to speak—via a prison transport plane—in a journey that took ten days. During that time, he was housed in six separate jails across the country. The public perception of all this became garishly distorted, a prime time "true crime" tale of, as Swami Paritosh put it, "the evil guru caught as he tried to flee."(7) A live prime time interview from Charlotte of Osho with Ted Koppel on ABC news heightened the absurdity of the situation, with Koppel questioning Osho aggressively and with obvious (and predictable, under the circumstances) cynicism.
For a period during this obvious buying-for-time move by the authorities Osho seemed to vanish. He could not be located for three days. Eventually the press found him in a jail in Oklahoma. It was in this jail where Osho claimed he was mistreated and fed something that he described as very suspicious. He was eventually taken back to Oregon where in Portland he pleaded not guilty to all charges and then, on the advice of lawyers, entered an "Alford Plea," a legal device that basically translates to "I am not admitting guilt, but I agree that there is enough evidence against me to probably result in my conviction." Osho was found guilty of making misleading statements on his immigration application and of arranging sham marriages (the latter arising from cases where non-American disciples would marry American disciples so that they could remain in the country). Osho was then fined $400,000 and deported.
Within a short while his health began to deteriorate—slowly at first, more dramatically after a few years. The problem of what was causing his physical deterioration became a major mystery. The facts were that he had "disappeared" for a few days while in prison custody and that he was regarded with deep suspicion by American authorities. So conceivably there was some incentive to eliminate him, and this is what the official position of the organization eventually became (as declared by Osho himself). But the other reality was that Osho had always had frail health and—in information that only became openly known in later years—he did make use of drugs (nitrous oxide, and possibly valium).
Nitrous Oxide
In September of 1985 three books by Osho appeared in print, and all three were reported by his dentist Devageet (in 1999) to have been dictated while Osho was under the effects of nitrous oxide. These books were Glimpses of a Golden Childhood, Notes of a Madman, and Books I Have Loved. Anyone reading these books, especially Notes of a Madman, will be struck by the different tone. I read this book when it first came out and even then, despite my youthful naivete, it was immediately obvious to me that the book was different. Osho could never be accused of normative behaviour but this book was peculiar, like some sort of extended session of free association.
Christopher Calder (who was an early disciple of Osho who left the movement in 1975) claimed that Osho was a regular user of both valium and nitrous oxide. There are corroborating sources that confirm that view. Satya Bharti Franklin, in her The Promise of Paradise, reported a phone conversation with an early disciple of Osho's named Deeksha who also claimed that Osho had "swallowed valium and Quaaludes by the handful."(8) Hugh Milne claimed the same thing about Osho and valium. All three of these had, at one time, been close disciples of Osho. (All three of them also ended up having axes to grind against Osho as well, so their views cannot be taken as uninfluenced by emotional content).
An Oregon congressman at the time, Jim Weaver, visited the Oregon commune in 1986 and reported that in addition to seeing the underground chambers and tunnels connected to Sheela's residence he also found that Osho's bedroom featured nitrous oxide spigots by his bedside.(9)
(The official position of Osho's caretakers was that these spigots were for his asthma. Other reports, one coming from one of Osho's housecleaners, flatly denied that there were any such spigots there at all).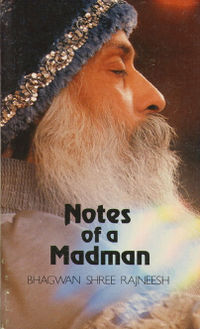 In Notes of a Madman—one of the books dictated under the effects of nitrous oxide—Osho said the following:
This is so beautiful. I feel so good. Actually, oxygen and nitrogen are basic elements of existence. They can be of much use, but for reasons the politicians have been against chemical of all kinds, against all drugs. The very word "drug" has become dangerous. They are so against drugs because people can come to know themselves, and when people come to know themselves politicians lose their power over them, and they love their power. In the Vedas they call it soma, the essence, and since those ancient days until today, all those who know have recognized, either directly or indirectly, that chemicals can be of immense service to man. Man is chemistry, so is existence. All is chemistry. We cannot avoid its influence.(10)
Aleister Crowley would have approved. In his Magick Without Tears—published when Osho was 12 years old—he wrote,
Again with drugs, it is the unknown which is the horrific factor. Most people get their information on the subject from the yellowest of yellow newspapers, magazines and novels…blank-eyed, they gasp when they learn that of all classes, the first place among "drug addicts" is that of the doctor. But the crisis in which fear becomes phobia is the unreasoning aversion, the shuddering of panic, above all, the passionate refusal to learn anything about "drugs," to analyse the conditions, still less to face them; and the spasmodic invention of imaginary terrors, as if the real dangers were not enough to serve as a warning. Now why? Surely because in the sub-conscious lies an instinct that in these obscure medicines indeed lies the key of some forbidden sanctuary. There is a fascination as irrational and therefore as strong, as the fear.(11)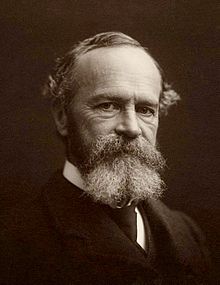 William James, writing back in the late 19th century, had this to say about nitrous oxide,
Nitrous oxide and ether, especially nitrous oxide, when sufficiently diluted with air, stimulate the mystical consciousness in an extraordinary degree. Depth beyond depth of truth seems revealed to the inhaler. This truth fades out, however, or escapes, at the moment of coming to; and if any words remain over in which it seemed to clothe itself, they prove to be the veriest nonsense. Nevertheless, the sense of profound meaning having been there persists; and I know more than one person who is persuaded that in the nitrous oxide trance we have a genuine metaphysical revelation.
Some years ago I myself made some observations on this aspect of nitrous oxide intoxication…one conclusion was forced upon my mind at that time…it is that our normal waking consciousness, rational consciousness as we call it, is but one special type of consciousness, whilst all about it, parted from it by the filmiest of screens, there lie potential forms of consciousness entirely different.(12)
Osho's death was not entirely sudden—his health had been declining since 1987 when an ear infection spread and caused him to become seriously ill, revealing that his immune system had deteriorated—but it still came as a surprise, and indeed a shock, to his many followers. When he passed away in his Pune ashram on January 19, 1990, he had only just turned fifty-eight the month before.
Osho's physical deterioration had worsened in early 1987 upon his return to Poona from Mumbai. His symptoms, as recorded by Juliet Forman, were noted as the following: hair loss, paralysis and spasms of the facial muscles, eye twitching, unsteady gait, pain in his extremities, muscular weakness, and depressed immune system. It was noted at that time that these symptoms seemed to come about after Osho's twelve days spent in the American penal system. By late 1989 he was in constant pain, especially around the area of his ears, mouth, neck, and shoulders.(13)
Shortly before Osho's death he declared that he had been, in effect, slowly assassinated by the Reagan Administration. He said that doctors in England had determined that radiation poisoning, namely thallium (a known assassination tool) had very possibly been used against him, although they could not absolutely confirm it. A dentist who looked at Osho's teeth deterioration concluded that deliberate radiation exposure was a possibility.
That there had been in fact "high level interest"—at both White House and congressional level—in Osho was unquestionable. The crimes perpetrated by Sheela and others in Oregon came almost a decade before the Waco-Branch Davidian debacle, but only six years after the Jim Jones-Jonestown horror, and so the notion of the dangerously self-destructive cult was alive and well on the public radar. That, coupled with Osho's almost endless invective against politicians and organized religions—Christianity in particular—painted a large target on his back.
Nevertheless, it is far from clear that the U.S. government would have the necessary motivation to kill Osho, slowly or otherwise. Further complicating matters was the accusation, brought forth in some quarters, that it had been Sheela herself who had been poisoning Osho slowly by feeding thallium to a cow that was used for his milk.(14) (That angle would satisfy the "butler principle," the idea that serious crimes are often committed by one very close to the victim). However, as information emerged over the years about Osho's nitrous oxide usage for "dental sessions" that were far more numerous than the number of teeth in his head, research was invariably done comparing the symptoms of Osho's decline with both thallium exposure and nitrous oxide abuse.
The jury is still out on this whole matter. Sue Appleton, back in 1989, reported a communication with a doctor in England at the time who claimed to all but confirm that Osho was poisoned with thallium. However, it's also not hard to do some basic online research with modern computing power twenty-five years later to find that Osho's symptoms more closely matched those of nitrous oxide abuse than they did of thallium poisoning. Just as one example it is known that nitrous oxide usage can metabolically interfere with vitamin B12 stores in the body. Some symptoms of vitamin B12 deficiency are recognized as: twitching eyes, sleep disturbances, numbness and tingling in extremities, problems walking referred to as "ataxic gait" or more commonly as the "drunken sailor gait," sharp pains in the hands and face, fatigue, clinical depression, etc.(15) Compare those to Juliet Forman's description of some of Osho's symptoms above. (A further theory was advanced by Christopher Calder, that Osho's afflictions were all stemming from Chronic Fatigue Syndrome; admittedly, symptoms stemming from this disorder also appear to more accurately resemble Osho's symptoms than thallium poisoning).
Thallium poisoning symptoms are associated with hair loss, pain, loss of reflexes, convulsions, numbness, muscle wasting, dementia, and psychosis. Heart rhythm disturbance can occur by three weeks after exposure.(16) While some of these symptoms were found in Osho's case the problem is the time factor. He was allegedly exposed in October 1985, but did not die until over four years later, and did not really begin to fade until 1989.
In to this mix has be considered several other factors: Osho had been diabetic for many years, always had immune system problems (he was frail, asthmatic, and had several allergies), and, last but far from least, he had been subjected to enormous stresses during and after the Oregon debacle. He had been (at least in his subjective experience) betrayed by his "prime minister" (Sheela), suffered the loss of an entire commune, and was rejected by at least twenty-one nations. All this was to a large degree taken for granted by both Osho's followers and by cynical observers. The former tended to believe that because Osho was "enlightened" he would not be truly harmed by all these factors—he was, after all, "beyond" the effects of psychological stresses resulting from a psyche still centralized by an ego, he of course being beyond ego. And the latter tended to dismiss the factor of stresses against him because they saw him as pampered and protected by his followers.
Neither position was likely grounded in reality. Osho was certainly stressed by the process he'd been through from late 1985 until late 1986 when he finally settled back in Mumbai. This fact would not be mitigated by naive ideas about his assumed spiritual state or by cynical views of his assumed degree of protection.
So, what killed Osho?
In a typical example of the "unorthodox viewpoint" amongst Osho observers, Swami Parmartha in his Web article Osho in the Dental Chair remarks,
I do not think the evidence that Osho received thallium is very convincing, the symptoms do not really match those Osho was experiencing. The "official" line is, and he himself seemed to believe, that he had been poisoned by thallium. However Osho seemed really quite well between late 1985 and 1987, in Greece, and was in fairly good shape in the Himalayas, the world tour, and in Bombay too for almost two years. Any in-depth biographer has surely to note that Osho began complaining again of his symptoms in 1987, just when he would have been reunited with his dental chair.(17)
Those observations seem reasonable, but they are not supported by the testimony of Juliet Forman, one of Osho's closest disciples. In 1989 she wrote, describing the period from late '85 to early '86:
After a few weeks in Kathmandu, Osho began to feel unwell. His stomach was upset. He was losing weight...Perhaps he was still suffering from the aftermath of the days in the American jails. Of course it didn't occur to any of us at this stage that something other than the general trauma of that experience could explain his ill-health; his painful back, his hair loss while in Kulu-Manali...On top of that he was having trouble sleeping and had a sense of weakness. He also began to suffer a spasm of the facial muscles, particularly around the eyes...Osho told Devaraj [his physician] that reading produced a sense of nausea and vertigo and of lights in front of his eyes.(18)
So, according to Forman at least, it would appear that Osho was not "really quite well" between late '85 and '87. I myself was present in Kathmandu for the entire month of February 1986, and I attended Osho's daily "walk-by" that he did on the grounds of the Soaltee Oberoi Hotel, as well as his evening lectures in the main ball room. He was at that point fifty-four years old; this was just three months after his incarceration in the American jails. Superficially at least I'd have to agree with Parmartha: there was no obvious outward sign that he was unwell. I do not recall him missing any of the daily walks or lectures and in these lectures, he seemed well enough. A friend of mine, a young Japanese disciple, stood up several times during the question-and-answer period that followed the nightly talks to ask Osho bold questions. In all cases Osho's answers were responsive and sharp.
Of course, that does not mean that Forman's observations are untrue. I have no doubt that she was reporting accurately what was going on with Osho's body, and I also have no doubt that the fact that Osho even did these evening lectures for his people—at a time when he could easily have just packed it in altogether—was testament to his courage and commitment. Nevertheless, he was not exactly bedridden. He was up and about and had all his wits, and for the casual observer he would have seemed fine. So whatever illnesses he had then would not have been enough to incapacitate him.
As Osho deteriorated specialists were consulted. Some concluded that rather than having been given thallium in his food, he may have been exposed to radiation via a mattress while in the Oklahoma prison cell in late 1985. Other researchers unearthed some suspicious facts, a noteworthy one being that the U.S. Marshall who signed Osho in at the prison was not a member of the prison staff and resigned his position and vanished the day after Osho was moved from the Oklahoma jail.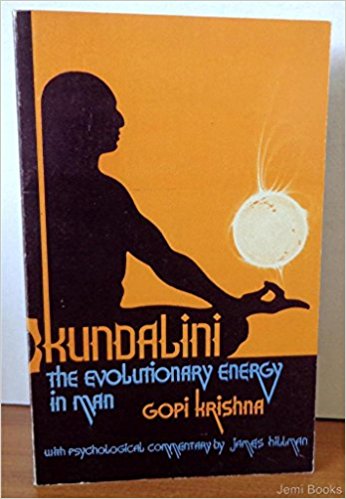 Worth mentioning here is the issue of kundalini energy, a phenomenon taken for granted in India, but not something scientifically recognized. Gopi Krishna, in his classic work Kundalini: The Evolutionary Energy in Man (1967) had written about the horrific effects of the serpent force when unleashed in its full power. Back in the early 1970s Osho talked about the effects of kundalini on the body:
The moment the vital energy, the kundalini, begins to flow upward, sex energy follows. It begins to flow upward: the feet become cool and the head becomes warm. Biologically it is better for the feet to be warmer than the head, but spiritually it is healthier for the feet to be cooler because this is a sign that the energy is flowing upward. Many diseases may begin to occur once the energy begins to flow upward, because biologically you have disturbed the whole organism. Buddha died very ill, Mahavira died very ill, Raman Maharshi died with cancer, Ramkrishna died with cancer. And the reason is that the whole biological system is disturbed. Many other reasons are given, but they are nonsense.
Jainas have created many stories because they could not conceive that Mahavira could have been ill. For me, the contrary is the case: I cannot conceive how he could have been completely healthy. He couldn't be, because this was going to be his last birth, and the whole biological system had to break down. A system that had been continuous for millennia had to break down. He could not be healthy; in the end he had to be very ill. And he was! But it was very difficult for the followers to conceive that Mahavira was ill.(19)
And in a passage that would prove to be very ironic, Osho added:
There was only one explanation for illness in those days. If you were suffering from a particular disease, it meant your karmas, your past deeds, had been bad. If Mahavira was suffering from a disease, then it would have meant that he was still under his karmic influence. That could not be so, so an ingenious story was invented: that Goshalak, a competitor of Mahavira, was using evil forces against him. But this was not the case at all.(20)
Death of Vivek, Osho's companion
In mid-December 1989 Osho's long time companion Vivek (Christine Woolf), died, of an apparent overdose of sleeping pills. A few words are in order here about Vivek (her other name, used in the last couple of years of her life, was Nirvano).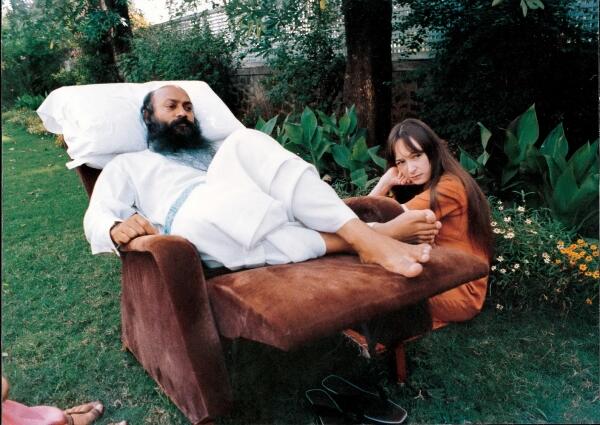 Christine was born in 1949 in England. She met Osho at a meditation camp in India in 1971. The bridge to him had been a mysterious Indian man who walked into a house Christine was living in with several other young people, in Germany in 1970, and simply made himself at home. He was well behaved and likeable and so no one had any problem with him being there. It was only after a week or so that all the house occupants realized that no one knew him previously—everyone was thinking he was the friend of someone else. After a while the man announced he was returning to India. Christine suddenly decided to go with him, in an intuitive impulse. Once in India, the man took her to a talk given by Osho in front of 50,000 people. She then attended one of his meditation camps not long after. He noticed her and eventually invited her to his room. Osho took her aside and simply said, 'you will stay with me'. And that was basically it.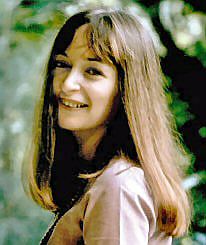 In his earlier teaching years (late '60s and early '70s) Osho was more inclined to the esoteric, and shortly after initiating Christine as Ma Yoga Vivek, he announced that she was the reincarnation of his childhood girlfriend Sashi, who had died at 16 years of age in 1947 (when Osho was also 16). Between 1971 and 1988 Vivek was Osho's main companion and caretaker. Though it was generally acknowledged that she was Osho's lover, especially in the earlier years, in later years she did have several different boyfriends (male disciples of Osho) so she was not in any sort of exclusive intimate relationship with Osho in the long run. She was always his disciple more than anything.
Shunyo, who was Vivek's close friend for many years, stated that Vivek had long struggled with depression and was given to manic mood swings. The only official remark on her death by Osho was that it had been 'untimely'. Not long after she died, Osho's health began disintegrating. He would be dead a mere six weeks later.
Black Magic or 'Assault Sorcery'
Osho's health declined alarmingly in late December of 1989. Around that time, he claimed that he was being attacked by a type of mantra being used by one or more people sitting in the main hall where he sat with his disciples during the evening. In effect, he claimed that a kind of black magic was being used against him. He would ultimately declare that the CIA was behind it. His caretaker disciples did what they could to search for and find the perpetrators, standing and sitting in various strategic places during the evening meetings, to try and flush out the person or persons doing this. Predictably, no one was found, and Osho, seeing how the whole issue was upsetting his people, decided to suddenly drop the matter.(21)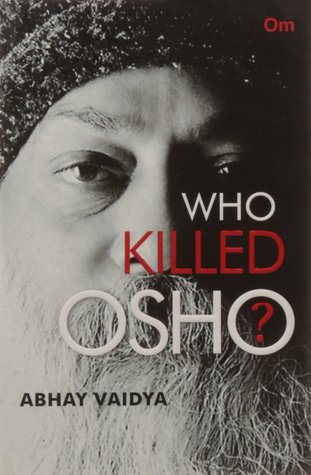 The best descriptions of these strange last days are found in Shunyo's Diamond Days with Osho, published in 1993, and Devageet's Osho: The First Buddha in the Dental Chair, published in 2013. Shunyo was one of Osho's personal caretakers and Devageet was his dentist. The Indian journalist Abhay Vaidya's work, Who Killed Osho? was put out in 2017, and while it's a commendable effort to track down documents and anecdotal evidence, it lacks the firsthand account given by the first two. Devageet's account is probably the most comprehensive anecdotal evidence we have, enhanced by the close contact he had with Osho as his dentist.
About a week or two after Vivek died, Osho began to complain of being attacked by inaudible sonic waves—namely, in the form of some sort of death-mantra being propagated by what he claimed were three people (two men and one woman) sitting in the audience at Buddha Hall. The waves being directed at him were beyond human ability to detect audibly, but Osho claimed that his extreme sensitivity allowed him to hear them, as well as to feel the pain in his body that they were causing. He also claimed that he had the ability to mirror them back to the attackers with much greater force, but that his enlightened nature would not permit him to harm.(22)
For at least two weeks his daily evening gatherings in the hall were influenced by the drama of who exactly it was who was directing these black magic attacks at him. He eventually indicated that the perpetrators were sitting in the 4th row. His closest disciples carefully videoed people in that row, studied the videos after, moved people around, took them out of the hall, put them in different places, and so on, none of which had any effect. No person was ever identified. Osho claimed that the painful 'sonic rays' continued to be directed at him. He also claimed that the people doing the deed were affiliated with the American covert ops and were the same groups connected to the effort to get him out of Oregon.
These claims by Osho continued up until January 16, 1990. He then suddenly stopped making the accusations and ceased attending the gatherings. Three days later, he died. It was suspected by some, including investigative journalist Vaidya, that Osho was in fact euthanized by his doctor, choosing death over the painful condition of his body and what may have been a deterioration of his mental health as well. Given the extraordinary pain he'd been in for many months, this is entirely possible.
Ghosts and Poltergeists in the Ashram?
The event of the 'mystery black magicians' in Buddha Hall had been preceded by earlier complaints by Osho that someone had been knocking on his door of his bedroom in the middle of the night, waking him up. He claimed that a 'spirit' was disturbing him and preventing him from sleeping. He had made this complaint to both Shunyo, and earlier before her death, to Vivek. In Diamond Days with Osho, Shunyo wrote,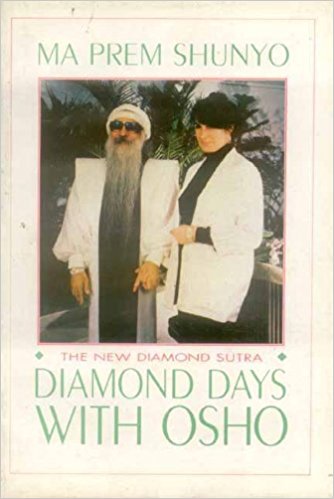 About spirits and ghosts, Osho said that he doesn't mind these spirits as long as they don't disturb his sleep. He called me on several occasions to ask if someone had been in his room. On one occasion, he called Anando in and told her that he saw a figure walk through the door, cross the room in front of his bed and go and stand behind his chair, before coming back across the room to try and touch his feet, and then walked through the door again.(23)
Osho claimed that the 'spirit' had disturbed his sleep, and that he wasn't sure if this was a dead person or someone longing for his presence.
On other occasions—with incidents stretching back to late 1987—Osho had told Vivek that someone had been knocking on his door, often around 2am. Osho's door was always kept locked and was further separated from a corridor by another locked door. Vivek checked with everyone who had access to Osho, as well as with the guards, and none reported having knocked on his door at 2am or any time in the middle of the night. Toward the end of 1988, shortly before his 57th birthday, he became very ill and was essentially immobile in bed for a week. Shunyo stated that he nearly died at that time.
The Psychology of 'Psychic Attack'
The issue of so-called 'psychic attack' (or what anthropologists call 'assault sorcery') is usually brushed off, considered the domain of the credulous or of those unable to be accountable for their own nasty thoughts. And indeed, most assumed cases of psychic attack are simply the repercussive effects of a person's own anger. However, if anyone doubts that thoughts can kill, they have only to stop and think about how all murders first begin with a thought. Inter-psychic forces are natural in more apparent ways: when someone close to us is angry with us, a little bit of sensitivity can make that clear even if we are not in that person's immediate presence. We can know this simply because we have conscience. On that basis alone we normally know when someone is angry with us, for the simple reason that often we are angry with them. That does not, of course, imply that every time we are angry with someone, they are angry with us, or vice versa. But consistent, prolonged negative emotional states tend to eventually find an external mirror to reflect to us what we are transmitting. We then perceive this as either attack from others or as "self-attack" or internalized anger (which is likely one of the underlying causes of depression).
Osho was no fool. He knew that he'd deeply provoked many in his life. Like Jesus and Socrates, he'd disturbed and angered people enough to pay a heavy price. The question comes down to how clear he was on deeper emotional levels—the realm of Gurdjieff's "Emotional Center." Followers of Osho have tended to assume that as an enlightened being he had no real issues in this area. But this is far from certain.
Osho himself, in a series of lectures given in the mid-1970s on the Tantric master Tilopa, had said some specific things about the power of thoughts and black magic:
Somewhere the great physicist Eddington has said that the deeper science goes into matter, the more it becomes a realization that things are thoughts…if you go deeper into yourself, thoughts will look more and more like things. In fact, these are two aspects of the same phenomenon: a thing is a thought, a thought is a thing…you can kill a person through a thought just like you can throw a dagger. You can give your thought as a gift, or as an infection…that's why blessings can be useful, helpful. If you can be blessed by someone who has attained no-mind, the blessing is going to be true—because a man who never uses thought accumulates thought energy…if you attain to no-mind and your trend remains negative, you can become a dangerous force…black magic is nothing but when a man has accumulated thought energy without throwing out his negativity beforehand.(24)
We are at present not in full understanding of psychic forces, whether natural (unconscious) or intentional, to pronounce certainty on the matter of "psychic attack." However as one occultist once observed, only a tiny percentage of people have ever been subjected to an actual ritual curse, whereas one in every four persons experience some form of mental illness in their life. Psychological disturbance is enough to simulate the effects of an attack of sorcery.
If we put aside ritual curses or mental illness we are left with another possibility, something recognized via recent parapsychology experiments under scientifically controlled conditions, called DMILS (Direct Mental Interaction between Living Systems). In these experiments a subject's electrodermal reactions are measured as they are "subjected to" calming or arousing thoughts directed at them by another person in a different room. Careful controls are present, such as ensuring no contact, no way for covert communications, and so on. In repeated experiments of these kinds a statistically significant result has been obtained appearing to demonstrate that we can indeed produce some sort of effect on another person via thought alone.(25)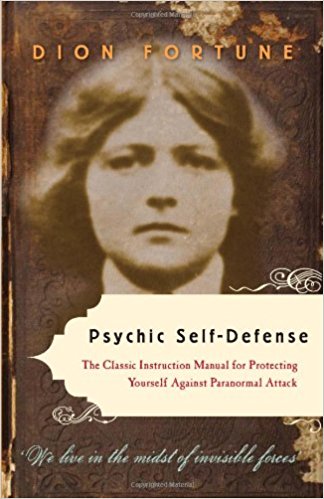 The respected early 20th century occultist Dion Fortune, in her classic 1930 work Psychic Self-Defence, wrote:
The commonest form of psychic attack is that which proceeds from the ignorant or malignant mind of our fellow human beings. We say ignorant as well as malignant, for all attacks are not deliberately motivated; the injury may be as accidental as that inflicted by a skidding car...the person from whom [the attack] emanates may not have originated it.(26)
Her point is well made, for indeed we are interconnected in ways that make it impossible to truly isolate anything. That the "evil magicians" who were sending death-mantras at Osho were never found is apt symbolism; for even if they existed and had been found what would it have proved? That Osho provoked people to hostility? There was nothing new to be found here.
Osho died a few days after his claim that he was being attacked by black magic. It was a strangely macabre closing chapter for a man who throughout most of his life—and, according to his personal physician, during his actual moment of death—had been the embodiment of dignity. However, the issue of Osho's death will likely remain a mystery, a type of Zen koan like why did Bodhidharma go to China? His body was cremated within hours of his death; the evidence, if there was any, went up in smoke, and Osho, as he always maintained he would, dissolved into existence.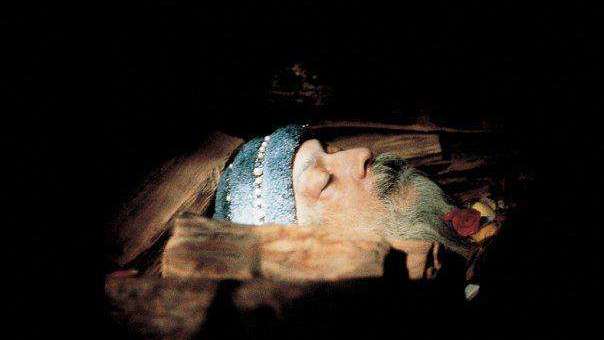 The story of his demise is ultimately secondary. Assault sorcery? Doubtful. CIA psychic plots? Doubtful. CIA radiation poisoning? Not impossible, but again, doubtful. Some mental disintegration brought on by stress and physical illness and terrible chronic pain and insomnia (including the loss of over a dozen teeth)? More likely, admittedly.
Speculation aside, a perhaps more useful approach to Osho's death is to examine our own preconceived notions, conditioning, belief systems, and expectations about perfection, spiritual authority, trust, surrender and rebelliousness, and all the matters related to his death. We do better to look deeper into the mirror, rather than attempt to validate our fears, suspicions, or attachments by seeking closure to a mystery that has no solution.
Notes
Max Brecher, A Passage to America, pp. 213-214.
Ibid., p. 219.
Ibid., p. 220.
Ibid., p. 221.
Ibid., p. 224.
Ibid., p. 225.
Sam, Life of Osho (London: Sannyas Press, 1997), p. 158.
Satya Bharti Franklin, The Promise of Paradise (New York: Station Hill Press, 1992) p. 324.
www.home.att.net/~meditation/Weaver.html
Bhagwan Shree Rajneesh, Notes of a Madman (Rajneeshpuram: Rajneesh Foundation International, 1985), pp. 15-16.
Aleister Crowley, Magick Without Tears (Tempe: New Falcon Publications, 1994) p. 476.
William James, The Varieties of Religious Experience (New York: Barnes and Noble, 2004), p. 335.
Juliet Forman, Bhagwan: One Man Against the Whole Ugly Past of Humanity (Cologne: Rebel Publishing, 1990), p. 418.
Franklin, The Promise of Paradise,, p. 295.
http://emedicine.medscape.com/article/204930-overview
http://emedicine.medscape.com/article/821465-overview
www.sannyasnews.com/Articles/OshoDentalChair.html
Forman, Bhagwan: One Man Against the Whole Ugly Past of Humanity, p. 145.
Osho, Meditation: The Art of Ecstasy (Poona: Tao Publishing, 2006), p. 87.
Ibid., pp. 87-88.
Ma Prem Shunyo, Diamond Days with Osho (Dehli: Motilal Banarsidass, 1993, pp. 252-253).
Devageet Newman, Osho: The First Buddha in the Dental Chair (Sammasati Publishing, 2013) p. 252.
Diamond Days With Osho, pp. 219-220.
Osho, Tantra: The Supreme Understanding (Cologne: Rebel Publishing, 1984), pp. 33-34.
See Rupert Sheldrake, The Sense of Being Stared At and Other Aspects of the Extended Mind (London: Hutchinson, 2003), or David Fontana, Is There an Afterlife? A Comprehensive Overview of the Evidence (Ropley: O-Books, 2005), pp. 22-23.
Dion Fortune, Psychic Self-Defence (York Beach: Samuel Weiser, 1997), p. 5.
Copyright P.T. Mistlberger and Axis Mundi Books, 2018 and 2010.